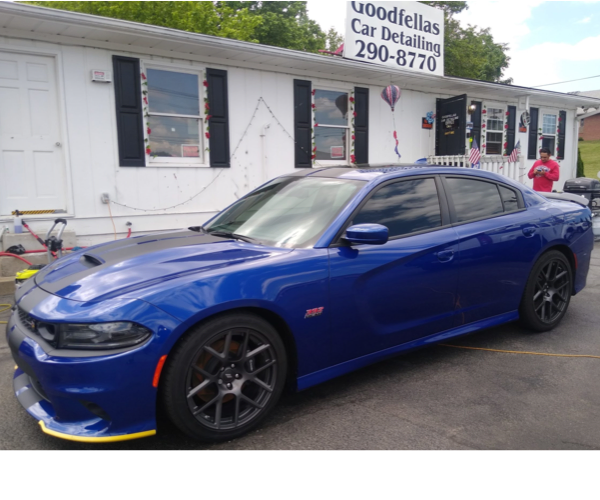 Why Choose Us?
At Goodfellas, we know that your vehicle is important to you. Our team has the right skills and the right tools to get your car beyond clean.
Our Customers Love Us!
My car detail at Goodfellas was a professional job and great experience. I highly recommend them. Jay was simply the best!! –Cheryl G.
Got my 08 Accord Coupe done here. Very reasonable price. Carmen cleaned every nook and cranny of the car. It looks great! -Mike P.
They did an excellent job on my truck. They are very professional and gave great service. It looks brand new again! -Scott R.
I highly recommend Goodfellas Car Detailing. All of the staff members were extremely professional, timely and provided amazing service. I wouldn't choose anyone else. -Payton Hillman
Awesome job!! Thank you! I just came back from a 3,300 mile road trip and needed it cleaned out of and off of my Forerunner. He used the highest of quality products which I greatly appreciate! It looked the same as when It came off the showroom floor! Under the hood, under the seats and all the vents…he got it all! I'll definitely be using Goodfellas again and telling all my friends! -Judy P.
Just recently got my Honda Accord detailed and absolutely loved results! Always looking for someone to take the time to clean & detail my car and now I found them! Thank you so much Goodfellas car detailing, you guys just got a forever customer! -Kristina
It's so rare today that a purchase gets you MORE than what you paid for – but that's what happens at Goodfellas. Every time. Try it. Wow yourself. -Dal R.
5 Stars! -Joyce M.
The detail is impeccable! My car looks better than when I bought it. -Dipak P